Access to eWeLink in various ways
Pairing, setting, managing all your eWeLink support devices, everything in a single APP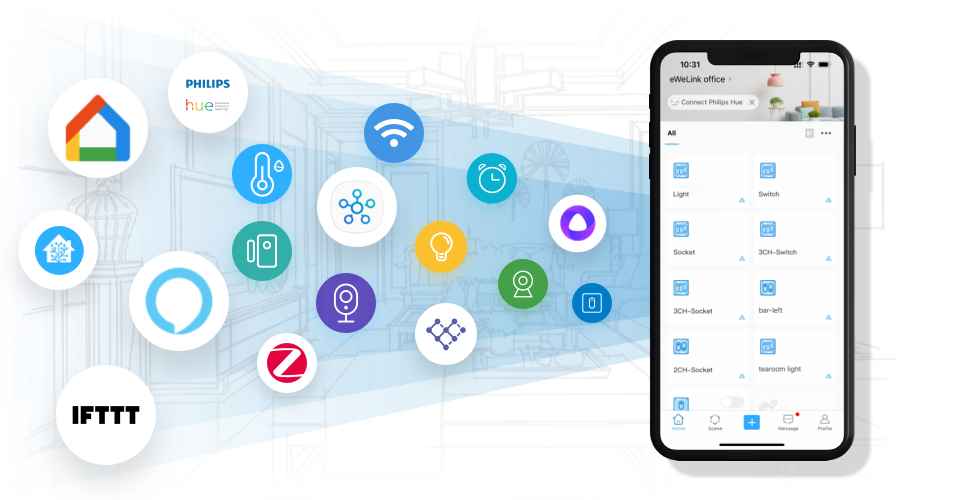 Control your smart devices anytime, anywhere on a web browser, power consumption, historical data download, and more.
eWeLink Keyboard Shortcuts
Trigger your scenes just with keyboard shortcuts, quietly, without distractions, and get things done quietly.
Windows and Mac OS compatible
Sync your eWeLink devices to HA, and leverage the experience with the platform.
Smart home on your wrist, control your eWeLink devices using Apple Watch and Siri