We are rounding the corner into a new year, and eWeLink has also released its final monthly update of 2022. The new version allows you to add more devices to your widget for quick control, as well as receive notifications when auto scenes are triggered.
Add more devices to widgets for quick control
As we all know that eWeLink devices can be added to your widgets and it allows you to quickly control your devices without opening your eWeLink App.
We used to support only single-channel devices in previous versions. With V4.28, it will support SONOFF's TH Elite, POW Elite, S40, etc., as well as multi-channel devices.We will now introduce you how to add devices to widgets on your Android.
Step 1: Open your phone and select Widgets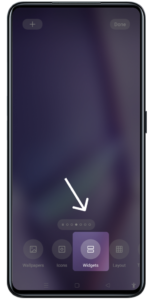 Step 2: Choose eWeLink 2 x 2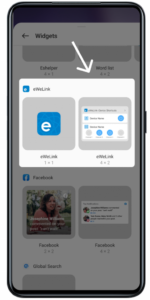 Step 3: Select devices and tap Confirm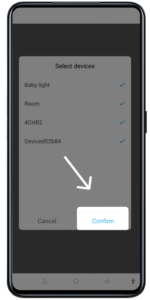 iOS has been supporting these devices since V4.27, you can learn how to add devices to your iPhone widget here.
Get notifications of auto scenes triggered
As part of this new version, you will also be notified when auto scenes are triggered. It is normal for device notifications to only be alerts related to device actions and alarms. With notifications in auto scenes, you can set as many conditions as you like and be notified when they are met.
In this way, you can get a notification when the temperature drops below 10℃ at sunset and decide if the heat should be turned on.
Step 1: Open your eWeLink and tap Add on the Scene page.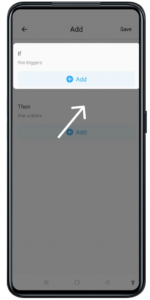 Step 2: Choose the condition you want to meet.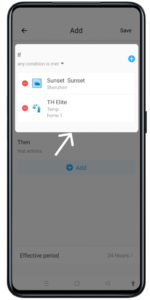 Step 3: Select Push notifications as action